The Call for Entries for the European Healthcare Design Awards 2019 has been extended until 14 March, giving interested parties an extra two weeks to send in their project submissions. Overall, there are ten categories across primary, secondary and tertiary levels of international healthcare provision and delivery.
Celebrating the cream of healthcare design projects worldwide, the awards will help set a benchmark from which to advance standards in the creation of healthcare environments that support new systems of care delivery, research, and the implementation of design innovations.
Organised by Architects for Health and SALUS Global Knowledge Exchange, the awards will be presented at a prestigious ceremony during the final session of the 5th European Healthcare Design 2019 Congress, held at the Royal College of Physicians, in London, on 17-19 June.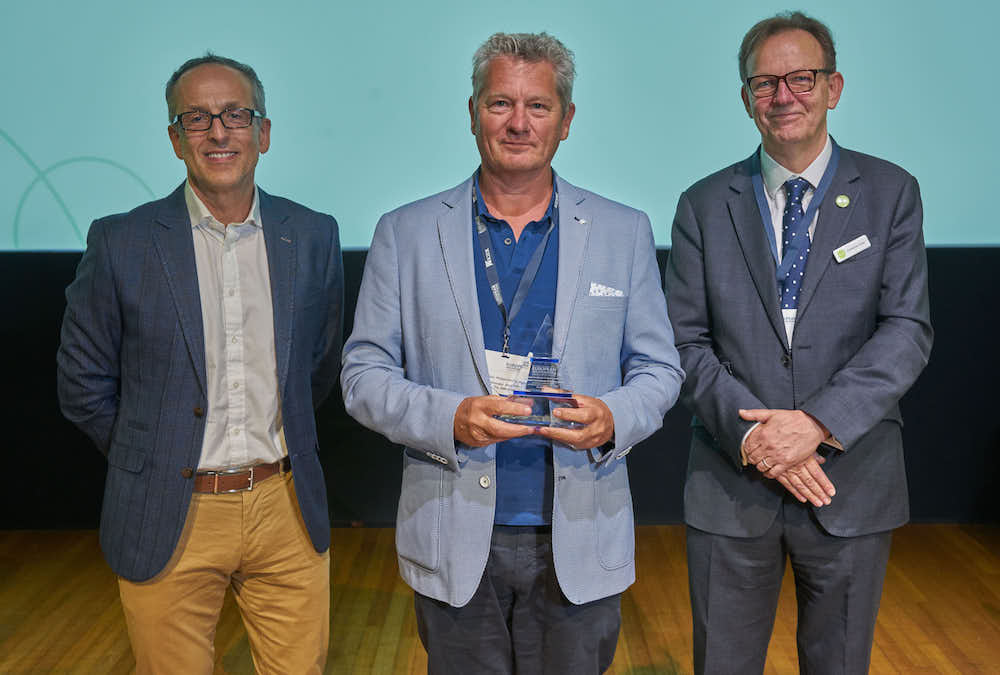 The ten awards categories are:
Healthcare Design (Over 25,000 sqm)
Lead judge: Kate Copeland, chair, Australian Health Design Council, Australia

Healthcare Design (Under 25,000 sqm)
Lead judge: Liesbeth Van Heel, senior policy advisor, Erasmus University Medical Centre, Netherlands

Health and Life Sciences Research
Lead judge: David Powell, development director, Alder Hey Children's Hospital, UK

Mental Health Design
Lead judge: Jonathan Erskine, director, European Health Property Network, UK

Design for Adaptation and Transformation
Lead judge: Jim Chapman, visiting professor, Manchester School of Architecture, UK

Design for Health and Wellness
Lead judge: Dr Liz Paslawsky, consultant advisor, SALUS Global Knowledge Exchange, Australia

Interior Design and Arts
Lead judge: Alexandra Coulter, director, Arts & Health South West, UK

Future Healthcare Design
Lead judge: Cliff Harvey, director, Union of International Architects Public Health Group, Canada

Design Research Project
Lead judge: Göran Lindahl, Associate professor, Chalmers University, Sweden

Design Innovation for Quality Improvement
Lead judge: Jonathan West, Helen Hamlyn Centre for Design, Royal College of Art, UK

The new deadline for entries to be received is 14 March 2019, so download the Awards Call for Entries and Awards Criteria Guidelines and make a start on your submission(s) today using the online form.
The Awards are supported by Lead sponsor Integrated Health Projects (IHP), and category sponsors Medical Architecture and Guldmann.

Congress Preliminary Programme to launch in February
The programme committee for the European Healthcare Design 2019 Congress is currently evaluating the papers submitted for presentation at this year's event, and the Preliminary Programme will be launched in February.
The 2019 Congress is the fifth global forum for the exchange of knowledge on the relationship between research and health policy and practice within the field of healthcare design. The Congress adopts a whole-system approach to redesigning international health systems, services and infrastructure through the exchange of knowledge, research and best practice. Every year, it attracts around 450 delegates – including clinicians, healthcare executives, health estates and development professionals, architects and designers, engineers, health planners, and researchers – from about 30 countries worldwide.
This year's plenary theme is Blurring the boundaries: Designing place-based health systems. There are a further six streams:
Place-based health systems: improving access, quality and value
The intersection of medicine and architecture: redefining practice
Science, technology and innovation: empowering citizens and patients
Commercial design: innovation in healthcare investment and finance
Sustainable development: designing for people, place and planet
Art, design and technology: dignified and stimulating spaces for care
Sponsorship and exhibition opportunities for the EHD2019 Congress & Exhibition are also still available, along with Awards sponsorship packages at the Awards Category Partner level. To ensure you don't miss out, please contact us as soon as possible by emailing:
info@europeanhealthcaredesign.eu
or calling us on +44 (0)1277 634176.