Download the Call for Papers and submit your abstracts by the extended deadline of 15 December 2023.
Faced with the challenges of implementing climate-smart healthcare systems, delivering new service and asset models that strengthen resilience, and creating humanistic environments that promote wellbeing, how do we create self-learning health systems?
The most successful organisations also tend to be the best at learning. They are able to build collective intelligence, continuously refresh it, and make it readily accessible. Ideally, every action adds to existing pools of knowledge and skills, and learning becomes embedded in ways of thinking and doing. Conversely, we know that institutional amnesia is wasteful and costly, leading to unnecessary re-invention and repetition of past mistakes.
Celebrating a decade at the vanguard of professional development and bridging the gap between research, policy and practice, the 10th European Healthcare Design Congress will once again welcome the healthcare design community to gather, share insights and learn from one another: learning from practice, from history, from experiments, from accidents, from success, and perhaps, most importantly, from failure.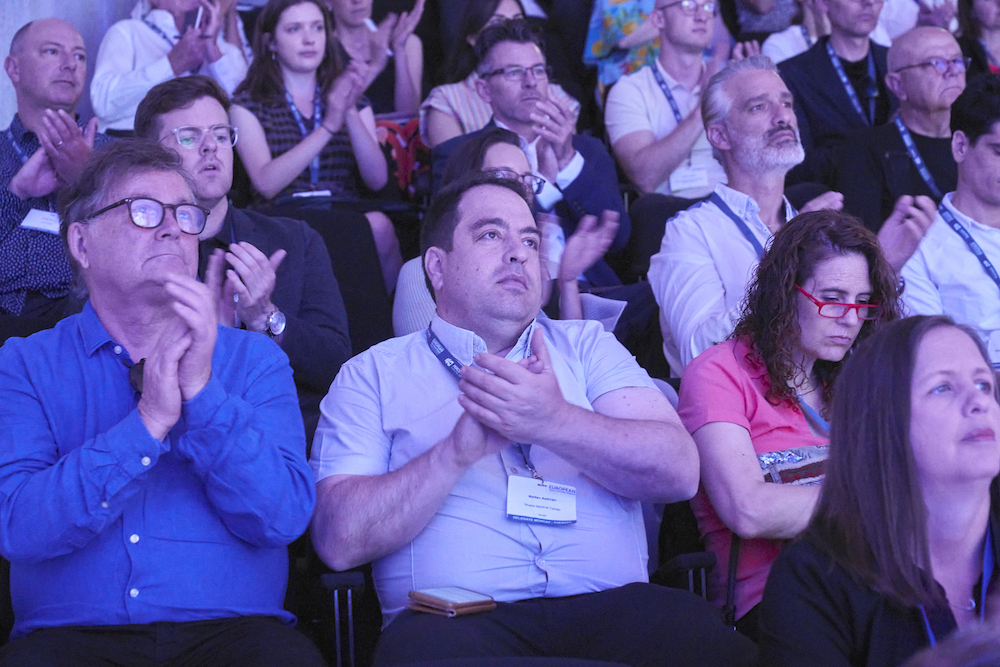 At a time when everyone is talking about the need for system change, yet few are able to articulate the path to realising it, our proposition is that when real learning is embedded, systems naturally change for the better.
Therefore, we invite stories of learning in healthcare, with examples of all scale and type, in ways of doing things organisationally, physically, clinically, and socially – seen through the lens of healthcare design.
Interconnectedness and artificial intelligence
As we approach the start of this century's second quarter, two factors compel an increased focus on learning.
Firstly, we're now acutely aware of the interconnectedness of things. We now think of human beings as composed of billions of organisms, the health of which, or sometimes the lingering presence of which, is critical to general health. Intelligence, learning and communication are at the heart of understanding this interconnectedness.
The second factor is the rapidly evolving story of artificial intelligence. AI has been on the edge of debate in healthcare design for many years; for example, through its connection with enabling personalised medicine. Now, AI has embedded itself into our collective consciousness in a new way, with greater focus on both the risks and opportunities it presents for improving health outcomes.
One thing is certain – AI will not succumb to amnesia. But in healthcare, as well as more widely, can we deploy natural intelligence to be as good at learning and remembering? Indeed, do we need to rapidly develop better NI to deal with AI? Not to mention other areas in which learning is urgently needed to address colossal challenges – from delivering climate-smart healthcare systems and net-zero carbon strategies, to delivering new service models that promote quality improvement and strengthen health system resilience, to creating humanistic environments that promote wellbeing and accelerate recovery while supporting patient identity and dignity.
These thoughts can apply to most, if not all, of the challenges facing health systems and healthcare design. Some progressive healthcare systems are engaging in the meticulous collection and deployment of data to address specific health challenges through better design – a clear example at the micro scale. Meanwhile, at the larger scale, wide adoption of digital technology is throwing up examples of innovative capture of user behaviour to inform patient experience and journeys.
One of the most established methods of learning in the built environment is post-occupancy evaluations (PoEs) – the systematic evaluation of a building's performance after it has been occupied. However, while there is general agreement about the value of PoEs, the healthcare industry has been sluggish in adopting them as the norm.
Should they become a more regular part of our arsenal in creating self-learning health systems?
The current focus on modern methods of construction highlights many aspects of learning. If buildings are assembled comprising large numbers of repeatable parts, it's essential to optimise each component. Yet the construction industry does not follow the prototype-based model that has distinguished manufacturing – a model geared to learning from failure. In the case of health systems, the balance of investment between primary and acute care, and the preferred pathways to and through them, remain curiously indeterminate, with stakeholders seemingly unable to draw and implement valuable lessons.
A springboard to inspire
As always, we're inviting a wide interpretation of the theme: examples of how lessons from previous projects have been used to inform and improve healthcare designs in a replicable way; how organisational systems can ensure accumulated knowledge is not lost but made more accessible; how safe space is created so that fear of failure does not inhibit experiment and innovation; how cross-disciplinary and multidisciplinary working and learning increase capability; and how human judgment and intuition interface with AI.
The plenary theme should not be seen as a restraint on submissions. Rather, it should be seen as a springboard to inspire contributions, or simply be an ingredient within a paper that focuses on other relevant healthcare design topics. At the core, we aim to provide deeper thought to how we can learn better to collectively build the intelligence we need to face the challenges encapsulated in past themes of the Congress, and which continue to resonate with the healthcare design community today.